Why should you partner with us ?
"To anticipate and to understand needs, to concentrate on results while being guided by common sense, to take feedback into account, to differentiate ourselves, and teamwork: these are the goals that we set for ourselves on daily basis, always with the end objective of satisfying you, the client."
Control over processes, quality levels and services are the vital tools which we use to meet your requirements.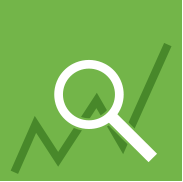 1- A marketing-oriented approach to our lines of business
We constantly take feedback from the market into consideration.
Anticipation of end user requirements.
Customisation of solutions to reflect clients' profiles.
Research and development, style.




2- Costs controlled at every stage

Fixed costs reduced due to an optimised structure.
Component purchasing – unequalled value for money.
Optimisation of production to meet different needs in three categories – volume, timeframes, price.





3- Optimised production quality

Effective industrial-scale production of new products.
Automated and reliable production processes.
Training of operatives and control of production environments.
Regular audits of factories by independent bodies.




4- Controlled product quality

Selection of component suppliers and inspection of their premises.
Specific quality plans for each product.
NF and ISO 9001:2008 certification of our production sites.
Preparation work prior to quality certifications to enable quick product launches.





5- Appropriate logistics

Reduction of timeframes by means of forward planning as regards needs.
Compliance with agreed delivery timeframes.
Creation of emergency inventories for components with long procurement timeframes.
Flows made reliable by means of total control over the supply chain based on strong business partnerships with transport companies.




6- Made-to-measure assistance to clients

Compliance with agreed delivery timeframes.
Solutions for your additional needs (eg tools to assist with selling) and emergencies (ie mock-ups, prototypes, test production runs, etc.).
Passionate, detail-oriented and professional staff working for you.
Assistance, according to your needs, from the genesis of the product idea to users benefiting from the product.