The PH25 column marks a major breakthrough in the history of connected heating as it integrates 3 powerful communication protocols into one product: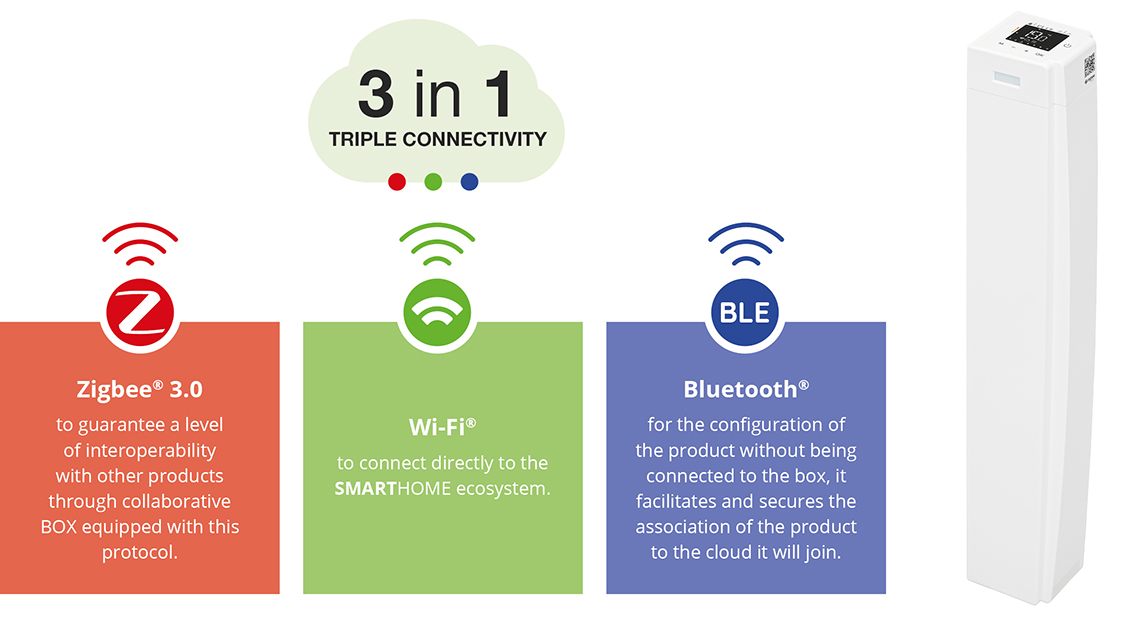 This technological achievement is another example of Imhotep creation's desire to make its connected products compatible with other IoT ecosystems.



Today, Imhotep creation is able to integrate other communication protocols such as Zigbee 3.0 and Bluetooth into the same platform.

This triple connectivity will also be applied to the world of the bathroom with the controllers and blower for towel rails to come in 2022.

Imhotep creation is a participating member of the Connectivity Standards Alliance. A community that brings together manufacturers from around the world to ensure greater compatibility in IoT products.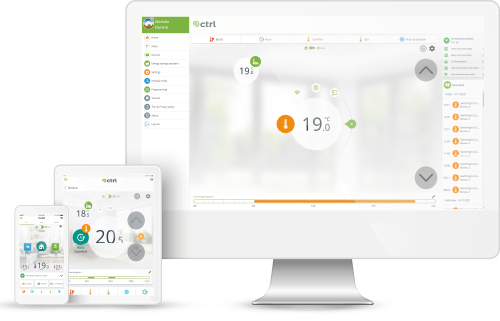 The PH25 column can be remotely controlled from a smartphone, tablet or PC using the dedicated application or via the Zigbee home automation box app. It can also be controlled by voice using Amazon's Alexa and Google Home voice assistants.

It provides full bi-directional connectivity, allowing not only control, but also information and consumption readings, and guarantees free upgradability thanks to remote software updates via OTA (Over The Air) technology.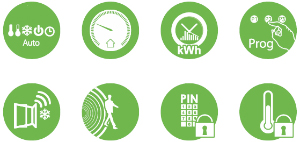 In addition to connectivity, the PH25 column integrates advanced local features such as Auto-programming and self-learning programming, weekly and daily programming, occupancy detection, opened window detection, and many other functionalities to offer even more comfort while reducing the energy bill.





Finally, the column is also distinguished by its unique design, protected by a European model registration, and its large backlit display on a black background makes it perfectly readability.




A solution from SMARTHOME connected and customizable ecosystem
E-Stat fits fully into this intelligent and scalable IoT universe, customizable to your sector of activity.