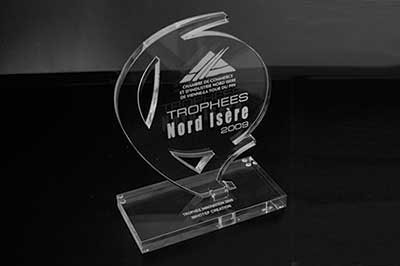 IMHOTEP création was given two awards at the 12th annual Trophées de la Chambre de Commerce et d'Industrie (chamber of commerce and industry) Nord-Isère ceremony, held on the 1st of February, 2010.
Once again, the company's development of a hot air blower which can be adapted for use in conjunction with the majority of towel dryers and the development of a multi-system thermal solar controller bore their fruit!
IMHOTEP création was awarded the innovation trophy for these two products.
IMHOTEP création on the front page of the official statement of the Chamber of Commerce and Industry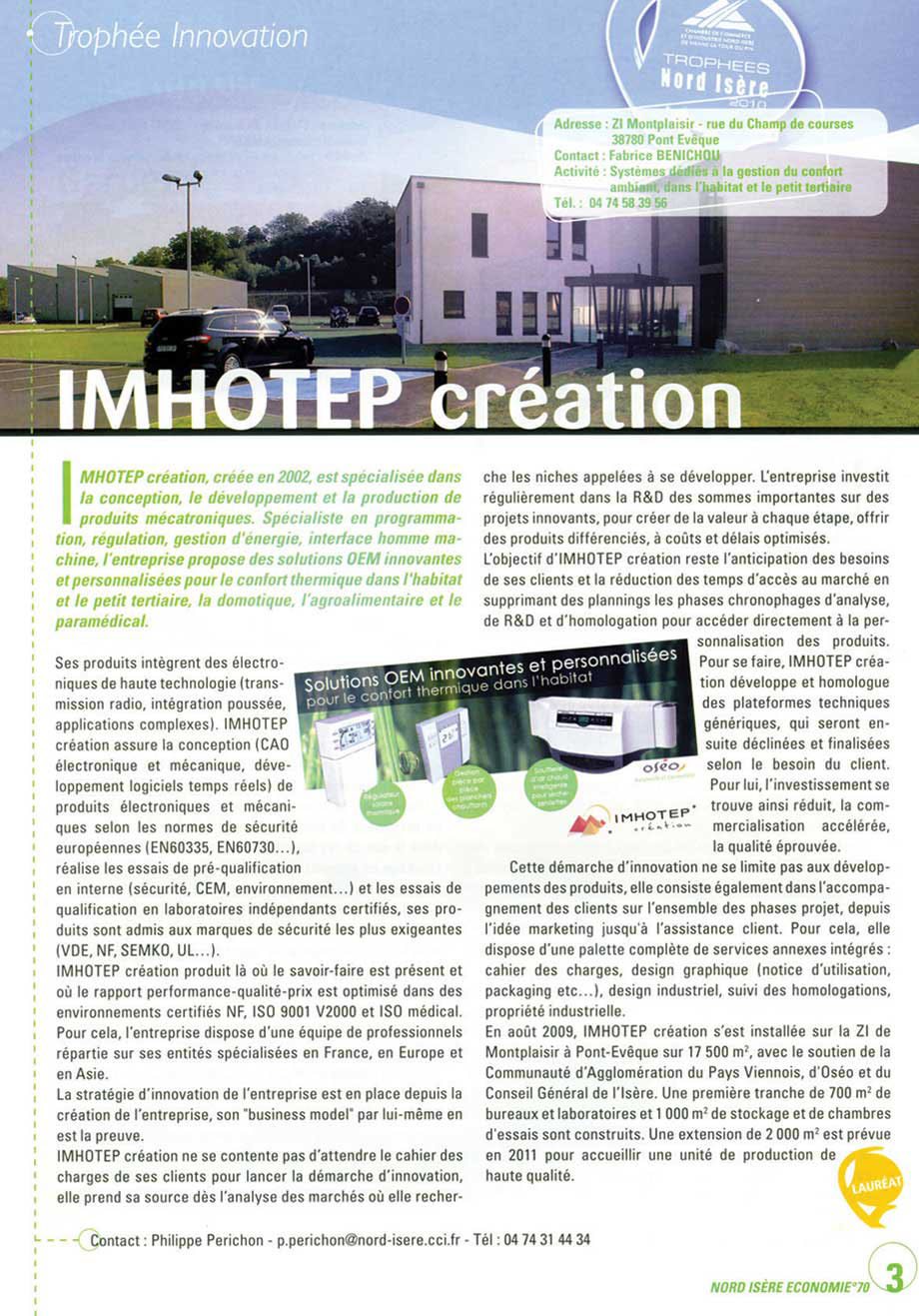 The local press speaks about it ...